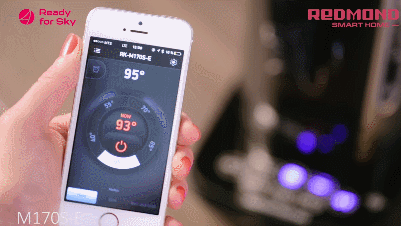 Here is an app-enabled smart kettle that lets you prepare tea more conveniently at home. It boils your water from 40°C to 95°C and maintains the temperature for up to 12 hours. The kettle lets you prepare white, green, black, and other types of tea. It has a range of up to 50 meters (Bluetooth).
More gadgets like this:
here
Just download the Android app, and you will be able to control the kettle no matter how far away you are. The Ready for Sky app also has an alarm function. The kettle is made of stainless steel and plastic. It has 1.7L capacity.