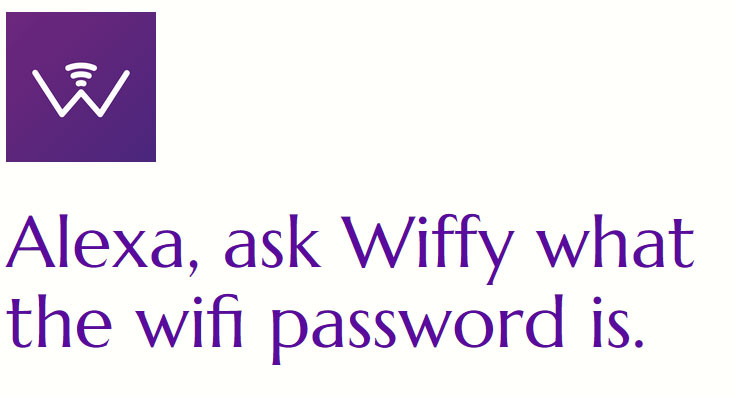 Picking an easy WiFi password is not a wise idea. When you choose a difficult one, it will be hard to remember. Wiffy for Alexa is a skill that lets you ask your Amazon Echo for your password. Simply ask:
Also check out:
Alexa, ask Wiffy for the Wifi password
This skill is available for the Amazon Echo and Echo Dot. It could prove useful for shared homes and open offices.