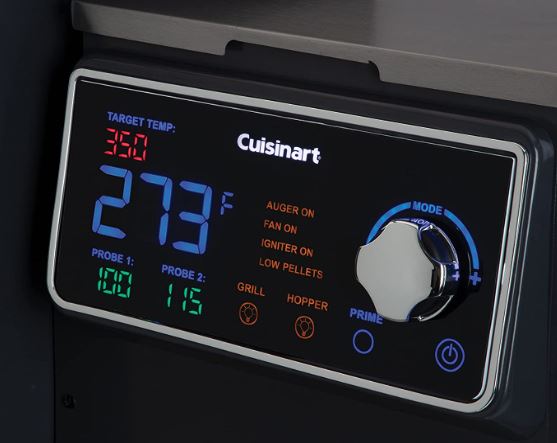 Meet the Cuisinart CGWM-080 Clermont Pellet Grill & Smoker: an app connected grill with 1400 sq. inch of cooking space. It has 8 cooking functions (Smoke, BBQ, Grill, Roast, Sear, Braise, Bake, and Char-Grill). It has French style doors and viewing windows.

More gadgets like this:
here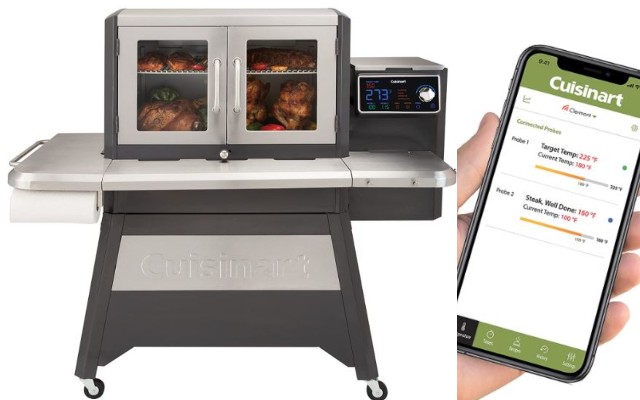 This grill has a temperature range from 160 to 600F. It has 2 solid stainless steel racks with a 5-position rack system. This grill has space on the front and sides for prepping and serving. You can monitor the temperature on your phone.
Disclaimer: *Our articles may contain affiliate links. Please read our disclaimer on how we fund this site. As an Amazon Associate, we earn from qualifying purchases.