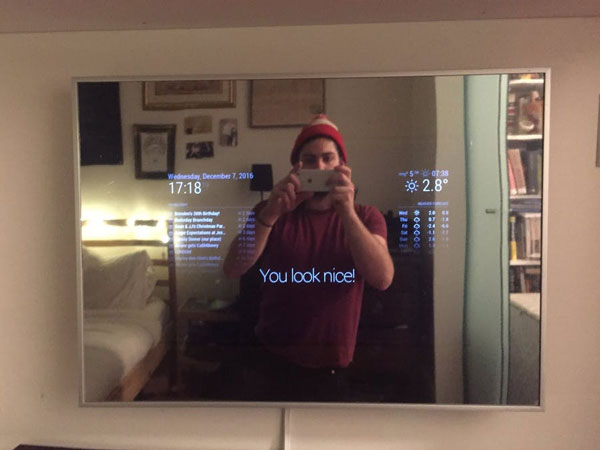 Also check out:
So you would like to build your own smart mirror?  Ben Eagan has shared a guide that shows you how to make your own Raspberry Pi driven smart mirror. It was built using a 21″ computer monitor, Pi 3 Model B, a picture frame, and a few other components.
This smart mirror is based on MagicMirror. You can add Alexa support to it. Here is how it all works:
relies on the use of a regular picture frame, and mirrored window film to turn the glass into a two way mirror. Then you enclose a monitor in a wooden frame, and attach the monitor to your mirror. Finally, you get the software running on a raspberry pi, and put it behind the monitor.
More info is available here.