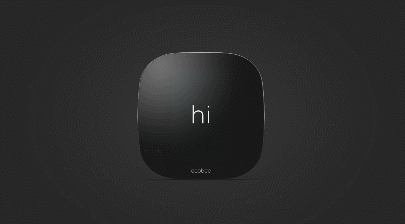 Remember the ecobee3? It is a smart WiFi thermostat that helps you save money and stay comfortable in your home. The device is already smart, but if you have an Amazon Echo, you can now do more with it. You can now ask your Amazon Echo to increase the temperature in your home to control your ecobee3.
Also check out:
We're excited to launch thermostat support with ecobee today, and bring the magic of far-field voice control to more customers … Using only your voice to control the temperature in your house is another great way to create smarter homes
said Charlie Kindel, Director, Amazon Echo and Alexa. The ecobee3 smart thermostat is available for $249 at this time.
[H/T]