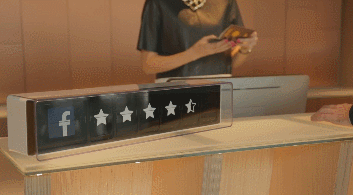 Many businesses are active on social networking sites such as Facebook and Twitter. Have you ever wanted a physical display to show your likes or tweet followers to your customers in real time? Flapit can help. It is a physical counter for social media sites that lets you show how much support your business gets on G+, YouTube, Twitter, Facebook, and other sites.
More gadgets like this:
here
The device connects to your WiFi network and can be installed at your place of business conveniently. It is available for $449 at this time.