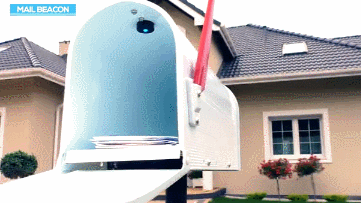 Here is a smart gadget that connects your mailbox to your smartphone, notifying you when you have new mail or a stranger messing with your mailbox. Mail Beacon uses smart sensors to analyze the contents of your mailbox. It lets you know when the mailbox is full. It can even detect spam.
More gadgets like this:
here
Mail Beacon is compatible with iOS and Android devices. It runs on a 1 CR2032 battery.