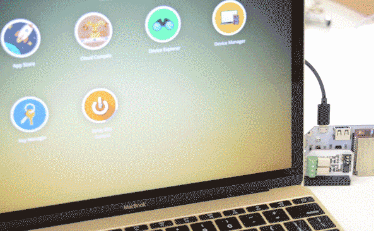 Meet the Omega2: a super compact Linux computer with WiFi and Arduino support. This development platform measures less than 1/4 the size of the Raspberry Pi and costs $5. The Omega2 Plus, which has more RAM and storage space, costs only $9.
More gadgets like this:
here
The Omega2 is a Linux computer capable of running apps. It has a modular, expandable design. You can write code for it in PHP, Python, C++, and other languages. The device comes with Onion Cloud integration. You can add GPS, Cellular, and Bluetooth to it for your projects. More info is available here.