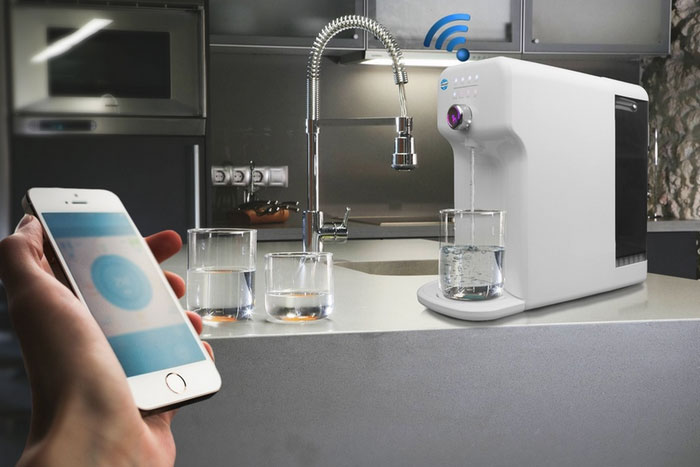 Not everyone is satisfied with the quality of their water. The Aquaautomat is a 4-stage Reverse Osmosis water purifier with an energy efficient design and easy control. It can provide water at 4 different temperatures (room temperature, 65°C, 85°C and 100°C).
More gadgets like this:
here
This water purifier offers WiFi connectivity. Changing filters is pretty easy too. Ships in December.